Lindsay Lohan wants the paparazzi to give her some space. This is no joke, or just an offhand comment she made - girl wants a restraining order up in this piece.
The star thinks she's being denied driving privileges because of all the
celebrity gossip
personnel on her tail and wants her lawyer to put a stop to it ASAP.
She's seeking a
restraining order
prohibiting them from chasing her.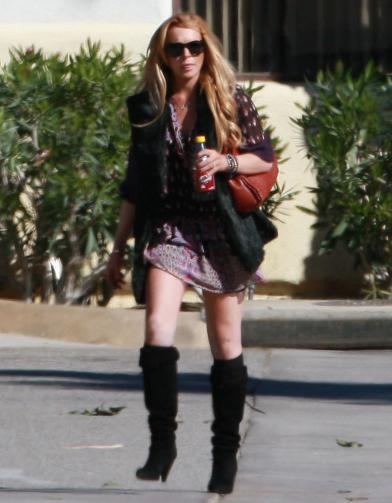 DRIVING MISS CRAZY: She won't be, thanks to the paps.
The L.A. County Probation Department, along with the DMV, have given Lindsay the
green light to drive
again, as has the Betty Ford clinic where she lives.
But just when LiLo was supposed the get the keys to Michael's Mercedes, Betty Ford decided it was too much of a safety risk to put her behind the wheel.
The paparazzi create an unsafe driving situation, officials believe.
It's unclear if a restraining order is viable legally in this case, or if her handlers will reverse their decision, but looks like Linds is stuck in neutral for now.