Everyday on Fox News, Megyn Kelly reports from her America Live desk. Now, GQ has decided: she's hot!
The blonde "reporter" is featured in the magazine's latest issue, showing just how fair her skin is and and just how balanced her... nevermind.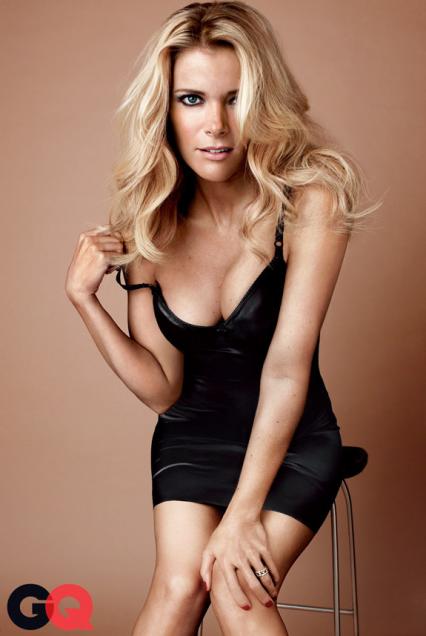 Among the topics Kelly tackles in the interview is the old rumor that she carried on an affair with fellow anchor Brit Hume. Megyn says of this story:
"I think Brit knew how preposterous it was to anyone with two nickels in between their ears. The first thing he said at his retirement dinner was "I haven't been this honored since that rumor about me having an affair with Megyn Kelly went around."
Clearly, this is a woman unafraid to embrace her sex appeal. But is that the proper attitude for the lead daytime anchor on the country's most watched news network? You tell us: Megyn Kelly in GQ is...