Is Rihanna ready to settle down?
In the December issue of Interview, Kanye West interviews the singer, who is much happier these days, and hints that motherhood may be on the horizon.
"It could be a year from now," she said. Seriously?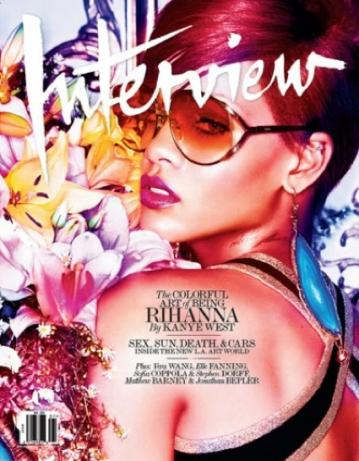 MOTHER-TO-BE: Rihanna is, just not anytime soon ... probably.
Of course, "It could be 10 years from now. Whenever is right, I don't really plan the age," Rihanna tells the magazine. "I mean, I have a lot of other stuff to accomplish before I think about kids. Whenever the time is right, I'll just know."
This much is certain: the pop star has found a great match in L.A. Dodgers outfielder
Matt Kemp
in January, and wants an all-male household with him.