Is Lily Allen engaged to her boyfriend, Sam Cooper?
That's the rumor going around, just weeks after tragically
losing her baby
six months into her pregnancy.
Now
magazine claims Cooper popped the question.
A friend of Allen's
told the publication
: "Everyone's so proud of Lily. She's made a list of how to get through what can only be described as a horrible tragedy."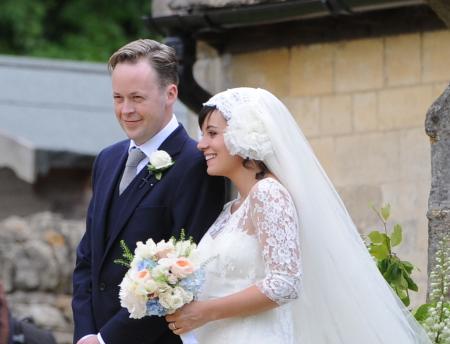 Engaged or not, Lily Allen and Sam Cooper sure are happy.
"This is the most awful situation in the world and she's aware that nothing can take away the hurt she feels at losing her and Sam's baby."
"Last week, Sam told Lily he can't live without her and wants to go ahead with the wedding plans. This has given her a major boost."
So are they getting married or not?
Continue Reading »
Jon and Kate Gosselin's troubled kids Collin and Alexis are reportedly "doing a lot better" since their surprising, recent
expulsion from private school
.
The six-year-olds were booted out of their Pennsylvania school and are currently being home-schooled by their famous (and controversial) mom.
Kate was forced to take over after Collin and Alexis' rage issues, including incidents of violence and bullying, continued to spiral out of control.
BEFORE THE RAGE: Collin and Alexis is simpler times.
The expulsion was a wake-up call for Kate, who is working to get their behavioral issues under control and providea more structured environment at home.
"The two kids are doing a lot better. It seems like they are happier now that they are receiving more attention to meet their needs,"
a source told Radar
.
"Both Collin and Alexis are happy they are enjoying spending more time with their mother and also with (their dog) Shoka now that he has returned."
Continue Reading »
Michael Brea has officially been charged with as gruesome a crime as one can commit.
The small-time
actor was discovered
inside his Brooklyn apartment yesterday morning, covered in blood, clutching a bible and standing near the bathroom where police found his 55-year old mother's dead body. Reports indicate Yannick Brea had severe cuts on her head, countering sources who originally claimed she was decapitated.
Police had to subdue Michael with a taser.
Police Commissioner Raymond Kelly told The Associated Press that officers found the 31-year old actor - who appeared in Step-Up 3D - "in a bedroom... with a 3-foot sword."
After undergoing a psychiatric evaluation at a Brooklyn hospital, Brea was arrested on charges of murder and criminal possession of a weapon.
UPDATE: Neighbors tell The New York Daily News they heard Brea screaming at his mother "Sinner! Sinner! You never accepted Jesus!" around the time of the alleged attack.
Adam Lambert often lights up whatever city in which he performs.
This is typically due to impressive visual effects that have followed the artist around the globe on his Glam Nation Tour. However, in Amsterdam last night, Lambert took the concept to another level, appearing to smoke marijuana on stage.
The pot comes out around the three-minute mark of another
Purple Haze rendition
, as Jimi Hendrix would certainly wouldn't approve of this drug use. So would the city itself, which has no laws against marijuana.
Watch, see for yourself and decide if you're cool with the sight of Adam puffing away in front of fans:
RIGHT NOW
!
Teen Mom star Amber Portwood's daughter is now a ward of the state of Indiana, meaning her guardianship is determined by a judge and government agency.
It's the latest, most dramatic development yet in the ongoing saga of the MTV star, whose troubled, often violent life has played out on the popular MTV show.
Portwood and former fiance Gary Shirley appeared in an Anderson, Ind., courtroom Tuesday for an emergency child placement hearing concerning Leah.
It's official. Indiana has wrested control of Leah from Amber.
As the Department of Child Services assesses Leah's living situation, Leah, 2, remains under the state's control, even though she is staying with Shirley.
The Indiana Department of Child Services also supervised Amber Portwood's most recent visit with Leah at Gary's house, taking place Tuesday after court.
Amber Portwood and Gary Shirley
declined to comment outside court.
Continue Reading »
Forget turkey and stuffing. We know what readers are truly craving over the Thanksgiving holiday:
Scoops and spoilers on your favorite shows. That's where our friends at TV Fanatic come in. Follow the links below for insight into
The Vampire Diaries
,
Glee
and more.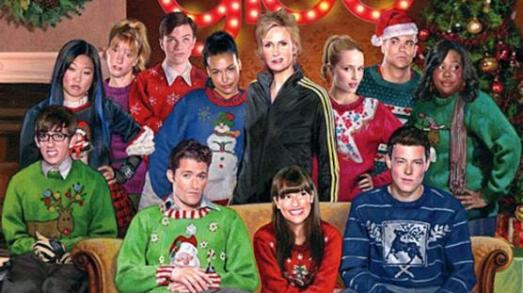 The Vampire Diaries spoilers
: This CW hit is casting for a female reporter to play a character named Angel. She'll get her flirt on with Damon. Lucky gal.
Glee spoilers
: The group will help Brittany believe in Santa Claus for its Christmas episode, while the local football championship will be decided on
Glee
's special Super Bowl installment.
True Blood spoilers
: The HBO smash has promoted one actress and hired three more for the season ahead.
One Tree Hill spoilers
: A significant character returns on November 29